It's not just a book, it's a Pubbly!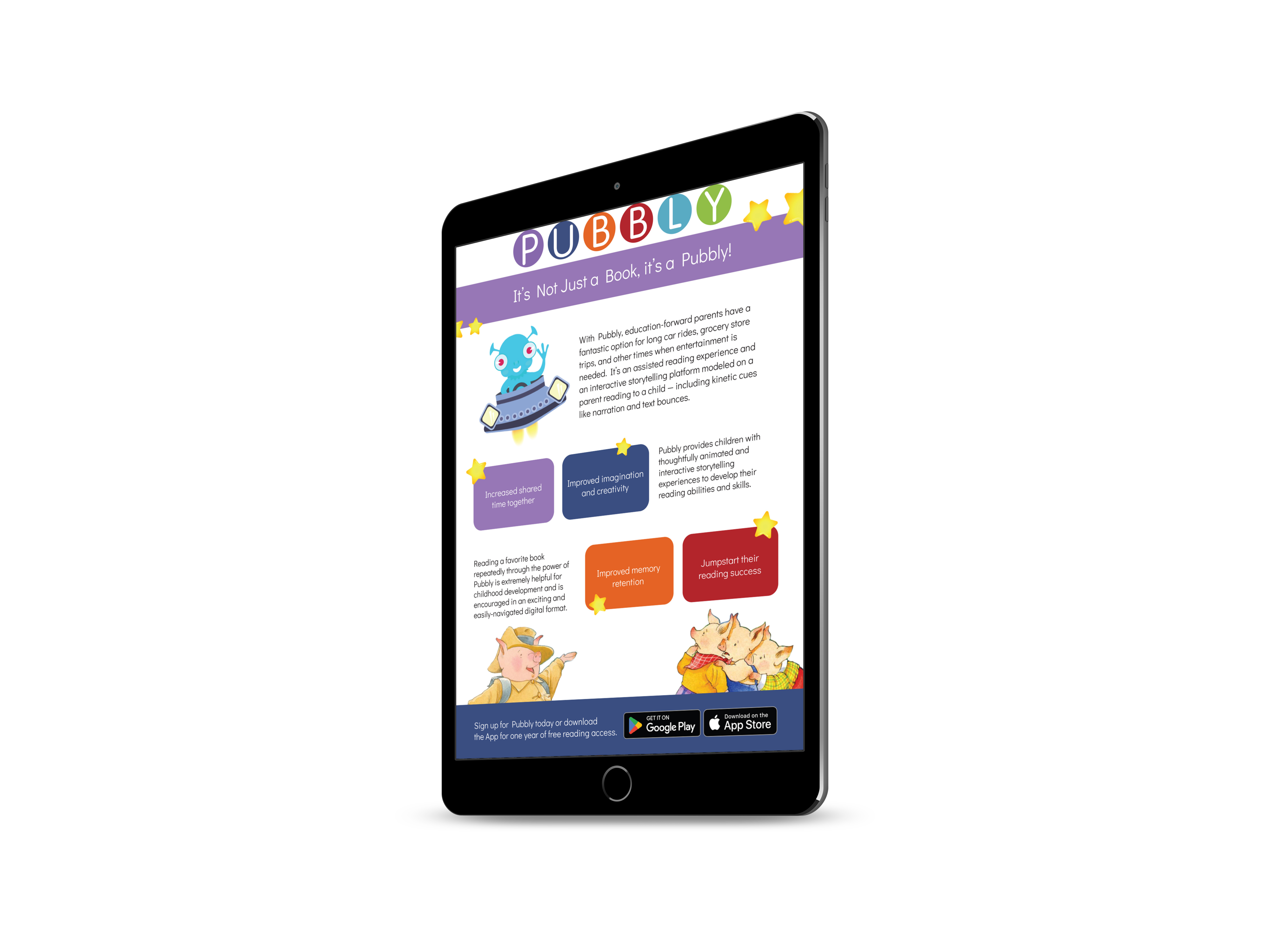 Pubbly is reinventing the reading experience by cultivating imagination and intellectual curiosity by moving the story as the illustrator intended and putting the reader in the driver's seat for the action. With Pubbly's story platform, your reader will be offered stories that have lasting value to children through both written and visual content. The following highlight why Pubbly is more than just a book!
Brings books to life
Active participation in the reading of the book
Assisted reading experience and interactive storytelling
Promotes the classics and houses a large library of contemporary stories
Putting fun, thoughtfulness, and creativity back into reading
Fill in the form to access your download & to see why It's not just a book, it's a Pubbly!
Download your free resource
Download your free resource