It's not just a book, it's a Pubbly! eBook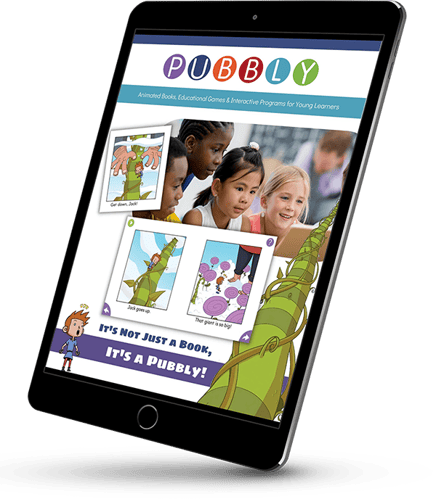 Download your free resource
Download your free resource
It's no secret that online learning is the future of education. But with the technology boom has also come an influx of "edu-tainment" — content aimed at young children that, while easily accessible, misses the mark on keeping kids engaged in the reading and learning process. How can parents, caregivers, and educators balance fun with functionality and give young learners the tools they need to succeed?
Pubbly was developed by educators to spark children's imaginations and engage them in the active process of reading. With a wide array of animated and interactive storybooks, games, and programs, young learners will find joy in reading and expanding their worldview — whether they're on the couch with their parents or in the classroom.
In this comprehensive introductory guide, we give you answers to our most frequently asked questions about the Pubbly platform and content:
What is Pubbly? How do you access it?
What sets Pubbly apart from other online platforms available today?
How does Pubbly support parents looking to help their young readers?
What kinds of interactive stories and resources can you find in Pubbly?
How can you benefit from Pubbly's mission to bring the joy back to reading?
Fill out the form above to learn more about Pubbly -- the revolutionary platform where kids come first!